The new movie from Ben Affleck is a drama movie with a sports movie backdrop. Business world biopic Air follows the corridors of power at Nike as the signing of Michael Jordan helps turn them into a major basketball brand.
Affleck steps into the director's chair for the first time since the 2016 thriller movie Live By Night with Air, and he also appears on screen as Nike co-founder Phil Knight. The cast also includes Matt Damon, Viola Davis, and Jason Bateman.
The movie debuted to its first audiences at the South by Southwest festival this week, and the earliest Air reviews have plenty of nice things to say.
The Hollywood Reporter wrote that the movie feels like "a letter of admiration" to Jordan and Nike, calling it "affectionate and involving" in its approach to the story of Damon's shoe salesman wooing Jordan and his family.
Variety, meanwhile, focused on Davis and her performance as Jordan's mother. They wrote: "Her strength inspires, and she can move us to tears while making it look easy."
It's Affleck who comes in for the most praise from Deadline, which wrote that he "exceeds expectations" on both sides of the camera. They said: "He's grown as an actor and director but is best when doing both. Not sure how he does it. The organisation and patience needed to balance all of those elements must be stressful, but I couldn't tell because he never breaks a sweat."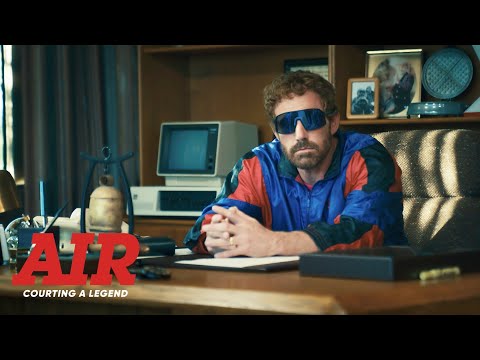 The stars are being even more effusive than you'd expect, too, with Damon calling the movie "the best experience of my life" to Variety and Bateman stating he will "never think of Michael Jordan the same way again". Could it be a slam-dunk for the basketball movie?
Air is due to be released in April but, for other new 2023 movies on the way, check out our guides to the Oppenheimer release date, the Fast and Furious 10 release date, and The Meg 2 release date.