Now that we've all seen the Barbie movie, it's hard to imagine anyone not wanting to be involved in something as magical as that. But Noah Baumbach, who co-wrote the screenplay for the film alongside his wife, Greta Gerwig, has admitted he was desperate to get out of the project in the early days.
Not only is Barbie one of the best movies of 2023, it's also the highest-grossing movie of the year, too. Suffice to say, had Baumbach got his wish way back when, he would be feeling pretty silly right now, and his wallet would be considerably lighter.
Baumbach even went as far as revealing he initially thought the Barbie movie was a "terrible idea" when discussing the film at a recent screening and Q'n'A (via Variety), and basically said Gerwig signed him up to the project and wouldn't let him quit no matter how hard he tried. "I was just like, 'I don't see how this is going to be good at all. I kind of blocked it for a while and every time she'd bring it up, I'd be like, 'You've gotta get us out of this,'" he added.
Gerwig then turned up to the screening and shared her version of events: "[He told me] 'There's no character and there's no story, so why do you want to do this? There's no entry point.' And he'd do, like, side calls to try to get us out of it." Sneaky, sneaky, Noah!
Luckily, once Gerwig started working on the script, Baumbach came to his senses. One scene in particular helped the cause: "It was Barbie waking up in her Dreamhouse and coming out to her backyard and meeting somebody who was sick and dying," Baumbach explained. "I read these pages and I thought, 'I understand now what this is.' The movie is about embracing your mortality and about the mess of it all, so it was exciting."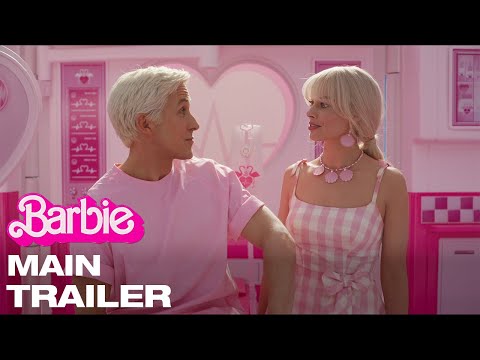 To be fair, every conversation I had before the Barbie movie release date essentially ended with the question, 'How the hell is this going to work?' and yet, with the talent involved in the Barbie cast and behind the scenes, it simply had to work. And, just like Stereotypical Barbie, the film was perfect in every way.
Gerwig managed to meld real-world issues such as gender inequality and the struggle of figuring out your purpose in life, with genuine, laugh-out-loud humor to create one of the best comedy movies of the last decade. Yes, it was a risky project to take on, but Gerwig always had Kenough talent to make it a success.
Of course, it helps when your film lands in the cross-section between a Margot Robbie movie and a Ryan Gosling movie. Hopefully we will get a Barbie 2 release date at some point, but until then, check out what we know about new movies like The Marvels, which promises to be full of girl power.