After what's felt like an eternity of waiting, Attack on Titan is finally back in what promises to be the "final season", but is that true? Will there be an Attack on Titan season 5?
Attack on Titan Season 4 Part 3 will adapt the final few chapters of the Attack on Titan manga, and it will pit all of our favourite Attack on Titan characters against their fallen friend Eren. Eren meanwhile plans on using The Rumbling to wipe out all life on Earth outside of Paradis Island.
Who'll be victorious? Well, you'll have to watch the anime series to find out, but if you've read the manga, you know where this story is going (unless they change the ending). So could there be an Attack on Titan season 5? Warning massive spoilers ahead.
Will there be an Attack on Titan season 5?
There are currently no plans to make Attack on Titan season 5. Attack on Titan Season 4 has been advertised as the final season, and it should bring the story to a close.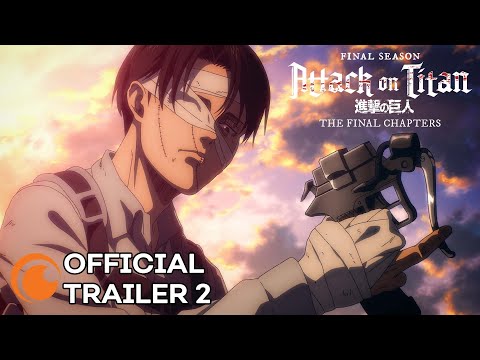 Could there be an Attack on Titan season 5?
Now, this is the more interesting question. The Attack on Titan manga ended with Eren being defeated and the Titan powers disappearing from the world.
After his death, it emerges that Eren was never really evil (Editor: He committed genocide, he was evil.), and instead, he orchestrated events to make his friends heroes in the eyes of the world, ensuring world peace.
In the epilogue, however, we see that this peace was only temporary, and Paradis was eventually destroyed in an unknown war. This ultimately leads a young boy to a tree, implied to be the place where Eren was buried, which has taken on the appearance of the tree the Titan powers originated from.
This ending teases the potential return of the Titans and that the story may continue in the future. It's possible, then, that a hypothetical Attack on Titan season 5 could focus on a new generation of Titans who reclaimed the power from Eren's grave.
If you love Attack on Titan, check out our list of the best horror anime, we've also got guides to the best anime characters and the best anime villains. We've also written a lot about the new Attack on Titan series, including what Eren wants, whether Annie dies, and even when the next Attack on Titan episode will air.