Most people were first introduced to Anne Hathaway in her now iconic role as Mia Thermopolis in coming-of-age comedy movie The Princess Diaries (2001). Hathaway charmed the audience with her performance as a teen who wants to lead a normal life, without having to learn the elocution, etiquette and elegance required to be a European royal. It's now looked back on as one of the best feel-good movies of the 2000s and a Princess Diaries 3 has been mooted for some time.
One of the scenes that confirmed Hathaway to be relatable and ditzy is when she's talking to her best friend Lily (Heather Matarazzo) on the bleachers at her school about the pros and cons of princess life. She slips on the wet steps and falls pretty hard, but bursts out laughing. Hathaway explained to ABC at an event in 2016 that it was completely unscripted.
"We were filming in San Francisco, predictably it had rained," Hathaway recalled. "We were outside, and we had to get the shot really fast because we were losing light. And we had to go on these bleachers and they did their best to wipe them down."
However, during one take of the scene, Hathaway "turned really fast" and slipped on a puddle, fell and burst out laughing. Marshall, according to Hathaway, kept the scene because it turned out to be a "charming moment."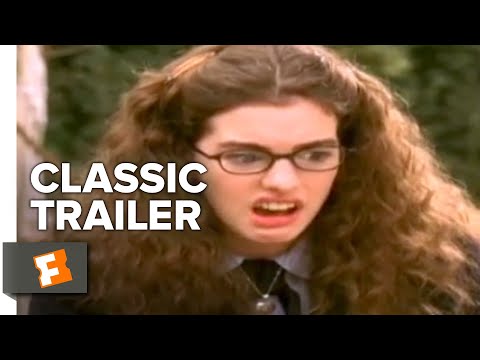 "One of the things that I love about Garry [Marshall, director] is that he was never afraid of the spontaneous moment," Hathaway said. "If it was good, it was in the movie. He didn't care where it came from, he didn't care what happened."
Chris Pine would go onto make his movie debut in 2004's Princess Diaries 2, turning the franchise from YA into full-blown rom-com territory.
While we wait to find out if there ever will be a Princess Diaries 3, check out our guide to the best teen movies.