Alien is a franchise that has had several extremely distinct directors come in and put their unique stamp on each of the movies, to the point where each one almost feels like a different genre from the one before. While Ridley Scott had made a claustrophobic horror movie that happened to be set on a spaceship, James Cameron then came in and leaned more into the science fiction, before David Fincher went into full-blown action movie territory.
For Aliens' 30th Anniversary in 2016, Bill Paxton told FANDOM what made Cameron the right person to come in after Scott; "Sometimes these things are serendipitous. Jim was the right guy to direct Aliens."
"He had a strong female lead in Terminator… he's close to his mom.. what a perfect guy to come along and take this character and franchise to the next place. All of his movies have strong women roles and that really speaks volumes to a guy who's as macho as anyone who's ever come to Hollywood."
Sigourney Weaver says that her and Jim Cameron 'really met' in terms of what they both feel about women; "I think we both really feel that women get it done. And that all these stereotypes of women [being afraid, being the victim or the damsel-in-distress] are bullshit. So I just felt like I was playing a normal woman who was put in these circumstances. And I wasn't going to be able to turn to anyone, as I was in the first one."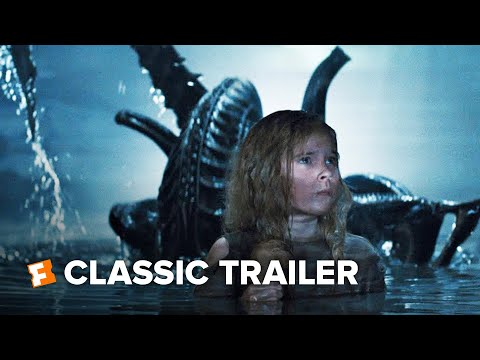 "I think that's certainly one reason we're here [talking about the movie 30 years later] is that we really went for it with this woman. You usually get the note that they want the woman to be more sympathetic, or seen crying and all our directors [on the Alien franchise] had the practical thought that you don't have time to be sympathetic. She's present, and she doesn't panic, and she's trying to help people." Ripley is of course now considered one of the best female characters in movie history.
James Cameron movies dominate the table of highest-grossing films of all time – with Avatar, Avatar 2 and Titanic all in the Top 4. Ridley Scott has returned to the Alien franchise with Prometheus and Alien: Covenant – which both got a mixed reception. Many fans hope he can complete that trilogy though.
Check out our guide to the best alien movies.