Heat director Michael Mann has explained why Al Pacino was sometimes, "absolutely terrible," but also, "brilliant," during the making of their classic crime thriller. Al Pacino is undoubtedly one of the best actors of all time. He's helped to define the crime genre, with memorable roles in some all time greats including The Godfather, Scarface, Dog Day Afternoon, and Heat.
He's an absolute legend, and if you're watching an Al Pacino movie there's a decent chance it's one of the best movies ever made. But, according to Michael Mann, there's a catch.
Speaking in a recent interview with Variety ahead of the release of his new movie Ferrari, Mann reflected on his career, and spoke about working with Pacino. "He's very consistent. Al's best takes are always five, six, and seven. It's never the first two [takes because] he's still experimenting around, and after five, six, and seven there's a small change."
Mann continued, explaining more about the process of working with the icon. "After he'd deliver a take that was fantastic and we'd both love it, he'd say, 'let me do a wild one.' What that meant is that he'd be completely unplugged, he's have absolutely no idea what we was going to do and he'd just let it loose."
"Sometimes it was brilliant," concluded Mann, "and sometimes it was absolutely terrible, but often it was hilarious."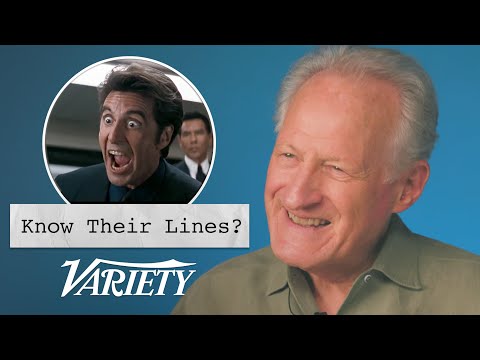 It all goes to show that if you're an actor and you want to do a great take, you've also got to risk doing something pretty awful. Even if you're Al Pacino.
Pacino's wild, unpredictable energy is harnessed to perfection in Heat, which still stands as one of the best thriller movies of all time. Lieutenant Vincent Hanna remains among the actor's most remarkable and distinctive roles, with some brilliant lines which will never go forgotten ("She got a great ass, and you got your head all the way up it!").
Mann's new movie Ferrari stars Adam Driver as Enzo Ferrari in a biopic exploring his brush with bankruptcy. Meanwhile, Al Pacino has shared that he's working on a film adaptation of Shakespeare's Hamlet. Perhaps, when they're both done on their new projects, they have one last collaboration left in them.
For more movie magic, check out why Pacino and De Niro refused to rehearse Heat's best scene. You can also keep up with Scorsese by learning about the Killers of the Flower Moon release date. If you want more, find out about all the upcoming Marvel movies including Deadpool 3.